How to Build Your GiftGood Box
Build Your GiftGood Box allows you to create a personalised gift box based on your specific needs or occasion. Follow the simple steps below to create your unique gift box!
Choose Your Box
Select the type of box you prefer.

Don't worry about the size—we'll choose the appropriate size to fit all of your goodies!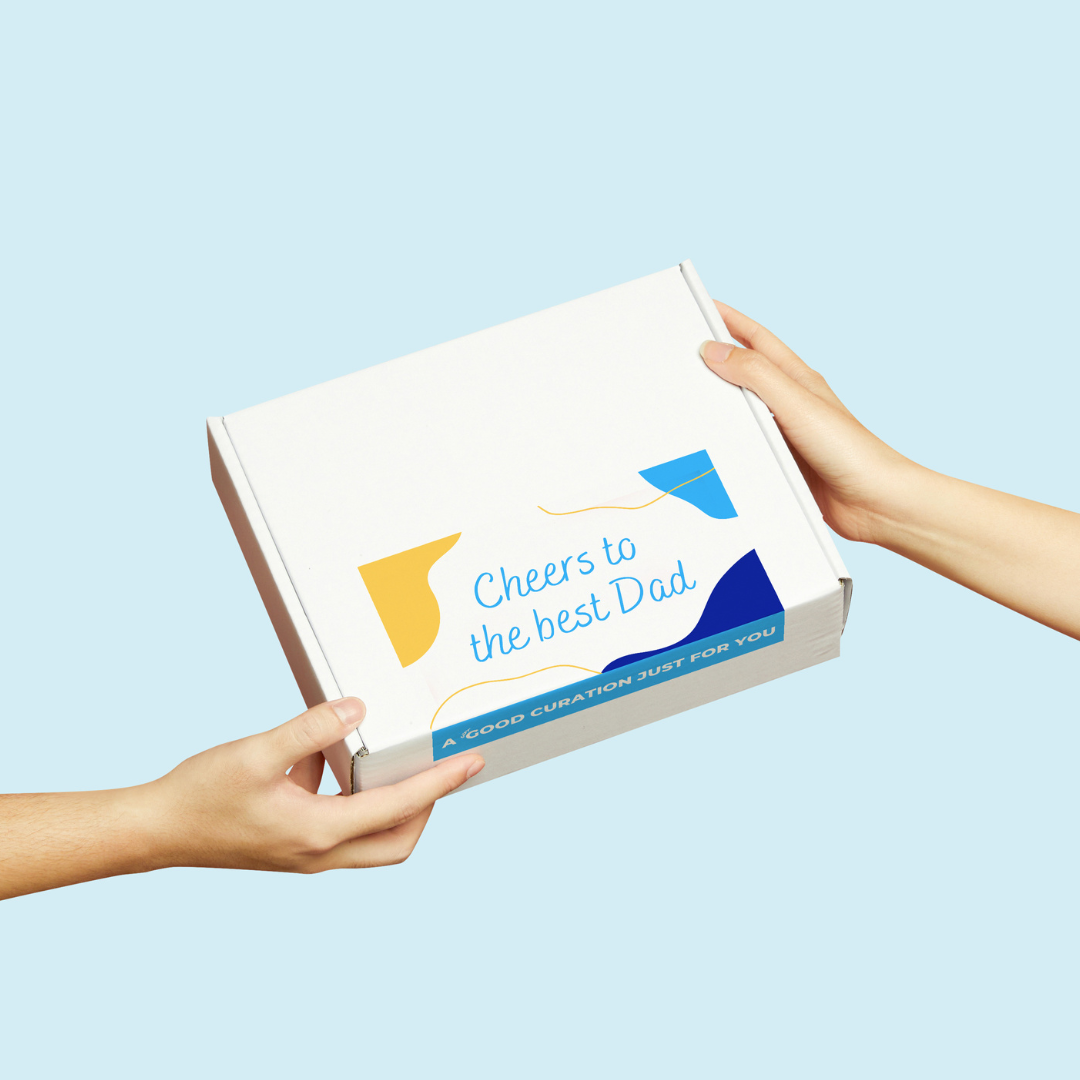 Add On Ribbons, Stickers & Fillers
Customise your gift box further by choosing your preferred box sticker, filler, and ribbon.

If you prefer to keep things minimal and eco-friendly, you can skip these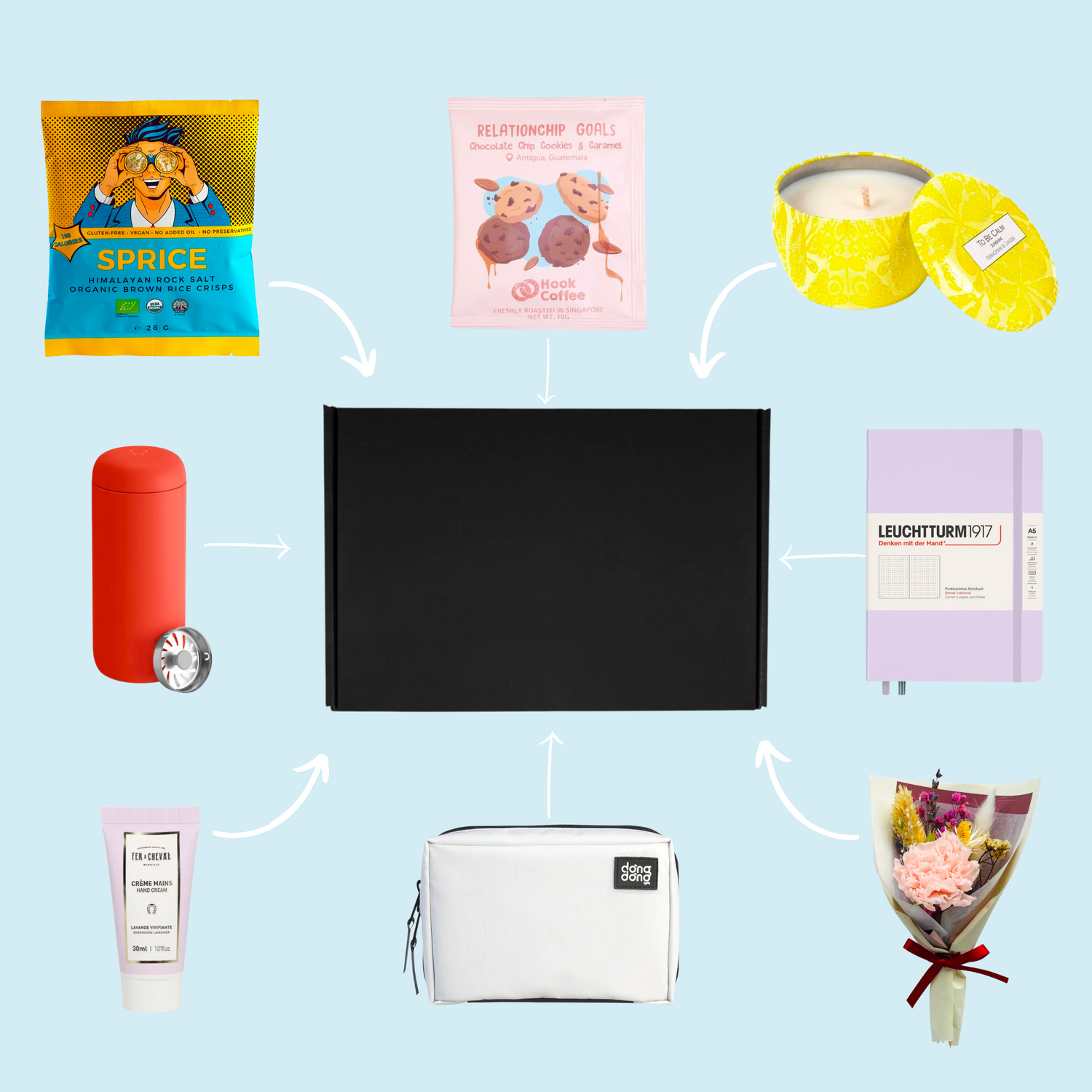 Select Your Items
Browse through our wide selection of products and pick up to 30 items to include in your gift box. You can use the filter option or search bar to find items that suit your preferences.

Click "Add" to include the items in your box.
Select A Card & Add Message
Select a ready card design from our collection or upload your custom design.

Type the message you'd like to appear on the card. Your message can be a maximum of 250 characters.

If you prefer to write the message yourself, simply check the box that indicates "Check this if you would like us to leave the card blank for you to write your own message", and we'll place the card outside the box for easy access.
Review your order
Review your order at Cart page, including selecting your delivery date & delivery timeslot.
Once you're ready, click "Check-out" to fill in your contact details, shipping info and make payment.
Nuts, Chocolates & Snacks

Indulge in our irresistible assortment of nuts, chocolates, and snacks—beloved by all for their deliciousness. Discover our top-selling treats guaranteed to bring joy and swetten moments

Honey & Beverages

Elevate your gifting experience with our exquisite beverage and honey selection – a perfect complement to any gift set, creating moments worth savoring

Self Care

Pamper and rejuvenate with our luxurious skin care body care and mommy care products – the perfect gift for indulging in self-care bliss

Candles & Fragrances

Capture hearts and create ambiance with candles – the timeless gift that brings relaxation, warmth, and a touch of magic to all

Lifestyle

Immerse yourself in our captivating lifestyle collection, featuring drinkware, homeware, travel accessories, jewellery, and stationery

Preserved Flower Bouquets

Add the perfect touch to your gift box with our exquisite preserved flowers, elevating the charm and beauty of every present
Ready to build your own gift box?